We believe in collaborating and working with some of the finest experts in the professional services industry- especially those who bring immense value to our clients and candidates. These leaders work hard to address the diverse challenges candidates and clients face in today's economic climate, helping them to reach their staffing and career goals more quickly and successfully. We are happy to feature some of our strong collaborators here: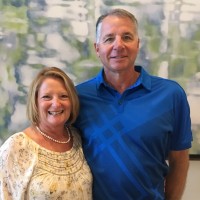 Mike Ruzynski at Primerica, is an Investment Advisor Representative with extensive experience of over 33 years in the finance industry. Mike's passion is educating and teaching small businesses and families about personal money matters such as Snowballing Debt, Budgeting, Investing, even College Planning. He really brings Wallstreet to Middle America.
If you need to speak with one person about life insurance and retirement benefits, 401K or long term accounts for kids and adults, please speak with Mike. He is a real expert in this field. To find out more about him, please visit www.mikeruzynski.com


Gloria Russell of Russell Resources is a phenomenal content writer with a passion for creating content that drives positive results. As a Copywriter & Content Creator, she dedicates her talent to helping individuals present themselves in the most professional way for successful career advancement. 
Gloria's well crafted content can be used on Websites, Blogs, LinkedIn Posts and Resumes. To find out more about Gloria Russell's services, please visit https://resumepro.us/resources/